Our Services
As a wealth management firm, THOR is focused on meeting the many financial needs of our clients.  We want to be their "financial quarterback."  The combination of our in-house experience and the relationships we have developed with key third-party firms places THOR in a unique position to be our clients' sole financial services provider.
What is Wealth Management?
Many financial advisors focus on one aspect of a client's financial well-being, such as investment management or insurance. However, wealth management is a comprehensive approach to managing one's finances.  THOR combines the in-house experience of investment management, financial planning, estate planning, and tax planning with trusted third parties to provide services in all spectrums of wealth management.  This approach strives to make a client's financial future secure and trouble-free.
Why THOR?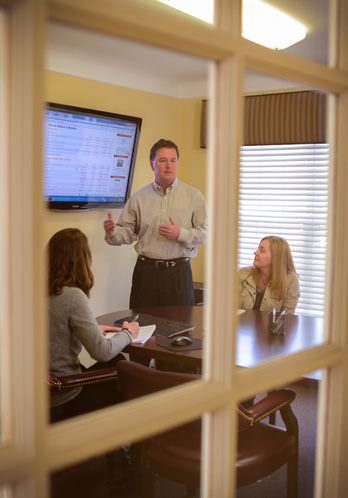 Surrounded by a flood of financial information and financial planning institutions, it is difficult to choose a financial advisor that is the right fit for you.  Many financial advisors claim to be the best at meeting your individual needs.  What makes THOR different?  We believe our passion, our knowledge, and our high level of client care are the qualities that separate us from everyone else.
All of us at THOR are passionate about what we do.  We strive every day to make the best financial decisions for our clients.  We hope to be your financial advisor for life, offering support for all of your key financial decisions along the way.
We are a knowledgeable and competent group of advisors committed to continuing education.  Our goal is for each employee, regardless of his or her experience, to continue to grow in knowledge in order to better serve our clients.
Apart from clichés, we truly care about our clients. We consider many of them to be our friends and part of the THOR family. We have been at our clients' side through many trying times, including the tragic loss of a loved one, a divorce, and career changes to name a few.
We want to be as closely aligned with our clients as we can.  THOR has a policy that employees can only invest in securities that our clients are invested in.  In other words, our employees cannot buy a stock, ETF, mutual fund, bond, etc.. for their own personal account if we do not own the investment in our clients' portfolios.